Irving High School

In Memory
Jim VanAernam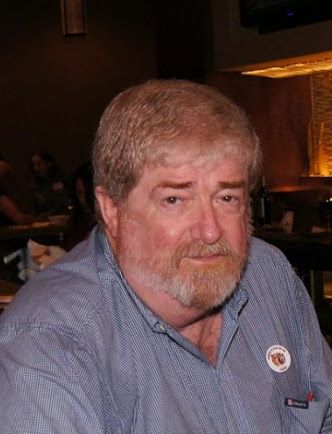 James (Jim) Van Aernam passed away Friday, May 14, 2021 from complications of diabetes. He was born January 1, 1951 in Lake Charles, LA. He came to Irving High School his junior year (1967-1968) when his family moved to Irving from DeRidder, LA. Though he was shy and uneasy in the beginning, he made friends easily and became part of the fabric of the Class of '69. He did a paper route on his motorcycle and was always quick to mention that Mr Wilson (the math teacher) was on his route. He worked after school and weekends at Sears with classmate Rick Craft. Following graduation, he enlisted in the Navy serving his tour in Viet Nam on the USS Enterprise. He returned to his family in Irving, earned a degree in Psychology from UTA, and spent his career in logistics with Central Freight, then later as a home builder in the DFW area with a three year stint in between teaching English in Italy. His most treasured life experiences were his motorcycle trips with friends and those years in Italy with Marsha (Anderson). Retirement led him to Arkansas, to the peaceful foothills of the Ouachita Mountains where he enjoyed his home in the woods. He fed the deer from his deck and watched the baby foxes that lived under his driveway. He was always up for a day trip to some small town in the middle of nowhere, or to the ends of the earth to shop for yarn with Stacey (Martin). He was deeply committed to family and friends and is missed by all. He is survived by his brother Bill (Joan) Van Aernam, sister Kay Bell, nephews Michael (Brandy) Van Aernam and Conor (Kathleen) Bell.
A celebration of Jim's life is planned at his home in Hot Springs Village, AR. Details will be available in the coming weeks.
Please keep Stacey and Jim's family and friends in your thoughts and prayers.