Irving High School

In Memory
Coach Gene Taylor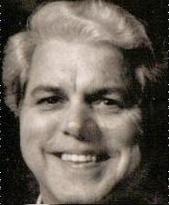 (Extracted from Austin American-Statesman)
Former Williamson County Attorney Gene Taylor, 69, died Sunday at Seton Medical Center Williamson from a stroke, said one of his daughters, Tiffany Kinerson.

Taylor was the Williamson County attorney from 1992 to 2004, helped save Georgetown's Palace Theater from destruction, rescued wild mustangs, liked painting rustic scenes and enjoyed making his five children feel special, Kinerson said. She said her father made sure to spend time alone with each child and once took her to the Houston Livestock Show and Rodeo.

Williamson County Judge Dan A. Gattis, who also knew Taylor, said "one of the things both my wife and I talk about is how much he did with his children and was so involved in the community."

Taylor founded an organization in the 1980s called Parents for Pride, which is dedicated to offering positive activities for Georgetown teenagers.

Born in Freeport, Taylor was the son of a Baptist preacher. He graduated from high school in Houston, received a Bachelor of Science degree from Texas A&M University. He went on to teach biology and chemistry, as well as coach football and other sports, at various schools, including in Irving.

In the late 1970s, Taylor received a law degree from the South Texas College of Law and supported his family at the same time by running a driving school.

He moved with his family to Georgetown in the 1980s.

The Georgetown Chamber of Commerce named him Citizen of the Year in 1991 after he founded a group that raised enough money to save the Palace Theater from being sold.

Memorial services for Taylor are at 3 p.m. today at the First Baptist Church, 1333 W. University Ave. in Georgetown.