Irving High School

In Memory
Linda Summers (Fletcher)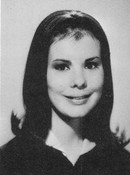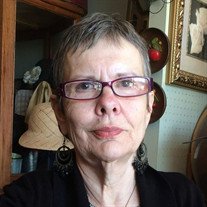 Linda Elaine Fletcher, 67, of Saint Jo, Texas, passed away peacefully on August 22, 2018, after a short battle with cancer.
A graveside service for Linda was held at 2:00 p.m., Saturday, August 26, 2018, at Nocona Cemetery with Pastor Curt Simmons officiating. Arrangements were under the direction of Scott Funeral Home in Saint Jo.
Linda was born October 17, 1950, in Dallas, Texas, to Stanley & Lois (Hodges) Summers. She spent her childhood in Irving and graduated from high school in 1969. Shortly after completing high school Linda moved to Montague County where she resided the majority of her life.
Linda attended Cooke County College where she earned a degree as an LVN in 1984. She enjoyed her nursing career and worked in Nocona, Saint Jo, and Muenster through the years.
Linda loved her puppies – Roscoe and Lacie. She enjoyed watching tv and listening to Elvis Presley. She loved going out to eat and spending time with her friends. Walmart was one of her favorite places to go.
Linda is survived by her sons: Lance Morse of Fort Worth, Texas, and Derrick Morse of Saint Jo, Texas, and two step-children: Jim Fletcher of Salina, Kansas, and Karla Hollis of Salina, Kansas. She is also survived by her grandchildren: Evan and Oliver Morse, James, Brandon, and Janie Fletcher and Kathryn, Thomas, Isabella, Emilie, Annalea, Brynna, and Abraham Hollis and one sister, Sharon Frazier of Sautee Nacoochee, Georgia. Linda was preceded in death by her parents and her husband, Jim Fletcher.
Honorary pallbearers were Jesus Vite, Ubaldo Garcia, Mario Lopez, James Fletcher, Brandon Fletcher and Don Abney.
The family requests in lieu of flowers please make donations to the Easy Street Animal Shelter. Donations can be mailed directly to the shelter at PO Box 237, Saint Jo, Texas.
To view Linda's obituary and memory page, click
HERE
.