Irving High School

In Memory
Terry Nicholson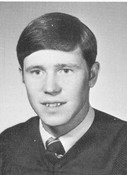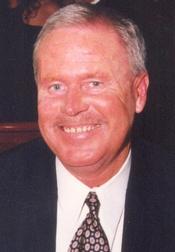 TERRY LYNN NICHOLSON, 61, of Dallas, formerly of Irving and Austin, died Thursday, July 19, 2012 at his home.
Born April 2, 1951 in Dallas, he is the son of Harold and Virginia Nicholson. He was a graduate of Irving High School, attended the University of Texas at Arlington, and graduated from the University of Texas at Austin. He was operations manager for the K & L Gates Law Firm. Survivors include his parents of Irving; a son Daniel Nicholson of Austin; daughters Rosanna Barrera and husband David of Austin and Melissa Laurel Dominguez and husband David of Crowley; two granddaughters, Graciela Dominguez and Sofia Dominguez; a sister Tanya Wadsworth of Irving; a niece Jennifer Wadsworth; and nephew, Jeff Wadsworth.
A memorial service will be 10:00 a.m. Wednesday, July 25, 2012 at the chapel of First Baptist Church in Irving. In lieu of flowers, memorials may be made to the American Heart Association.