Irving High School

In Memory
Joe Kilborn VIEW PROFILE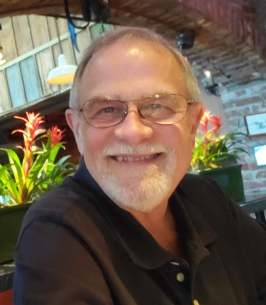 Joseph Clay "Joe" Kilborn was born September 9, 1950 in Irving Tx to Cora and Lawrence Kilborn.

Joe is survived by his wife Terri, daughter Amy and her husband Mike, son Matthew and his wife Christie, and son Nathaniel. He is also survived by four grandchildren Gavin, Riker, Sydney and Ethan. Joe is also survived by twin brother Kenneth Kilborn and brother James Kilborn.

An A&M graduate working in the electrical engineering field for many years, he spent much of his professional life in the Oil and Gas industry in the Dallas area.

Joe enjoyed being outdoors more than anything. He spent much of his retirement years working in the yard, traveling with Terri and fishing. He had a great interest in planes and had a private pilot's license. He loved to work with his hands and rebuilt an old tractor to mint condition. There wasn't a project around the house that he couldn't do.

Joe was known for his laugh and great sense of humor, love and pride for his family and steadfast loyalty to friends whom he had for decades.

He passed away into the loving arms of the Lord on the first day of spring March 20th, 2021. He was at home with Terri by his side where he always wanted to be.

The family requests those who wish to express sympathy to consider making a donation to Fight CRC (https://fightcolorectalcancer.org/) in Joe's name.
https://memorial.wadefamilyfuneralhome.com/Kilborn-Joseph/4567639/
Click here to see Joe's last Profile entry.