Irving High School

In Memory
Jackie Jones (Powell)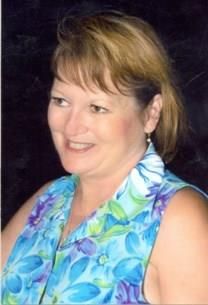 Mrs. Jacqueline JP Sue (Jones) Powell, of Irving, Texas, born on March 2, 1951 in Miami, Florida, to the late Frances Clarice Jones and the late Ishmael "Curly" Jones, passed away at age 66 on February 4, 2018 in Grapevine, Texas.
Jacqueline graduated from Irving High School in 1969. She was a Flight Attendant at Delta Air Lines until
retiring in 2013. Jacqueline was married to the late Ronny Powell. She was preceded in death by her brother, Tom Jones. Jacqueline is survived by her daughter, Kelly Pellecchia; sister, Pat Devaney; and grandchildren, Alyssa Pellecchia and Kaitlynn Tarplee. She also leaves behind her puppy, Charlie. Jacqueline's hobbies included fishing, traveling, reading, and bowling.
She was a member at First United Methodist Church in Grapevine. She was also a member of Lion's Club, and a volunteer at Meals on Wheels.
Special thanks to our Delta family.
Friends and family members may attend the memorial service on Friday, March 2 at 10:00 a.m. at First United Methodist Church in Grapevine.
J.E. Foust & Son Funeral Home is Handling the arrangements.